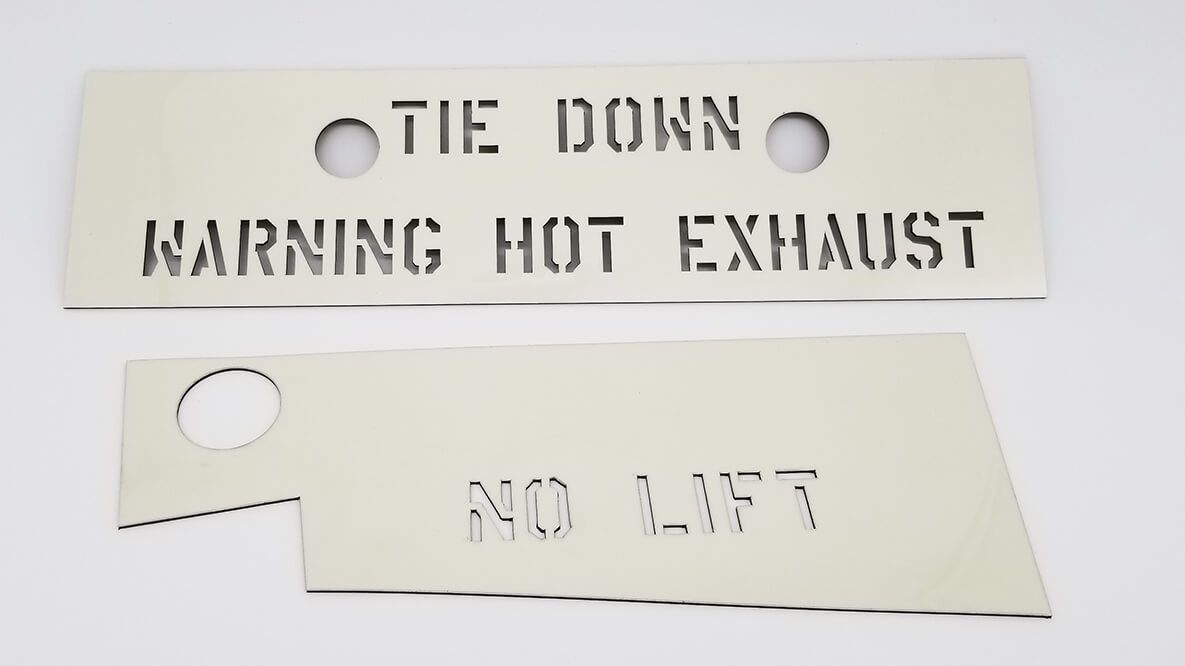 Chemical Agent Resistant Coating (CARC) is the organic topcoat used on the majority of the armed service' combat vehicles, aircraft, ordinance and tactical equipment. Its unique formulation allows coated vehicles to be decontaminated in the event of exposure to chemical or biological warfare agents. It also has properties that make coated equipment less prone to infrared detection.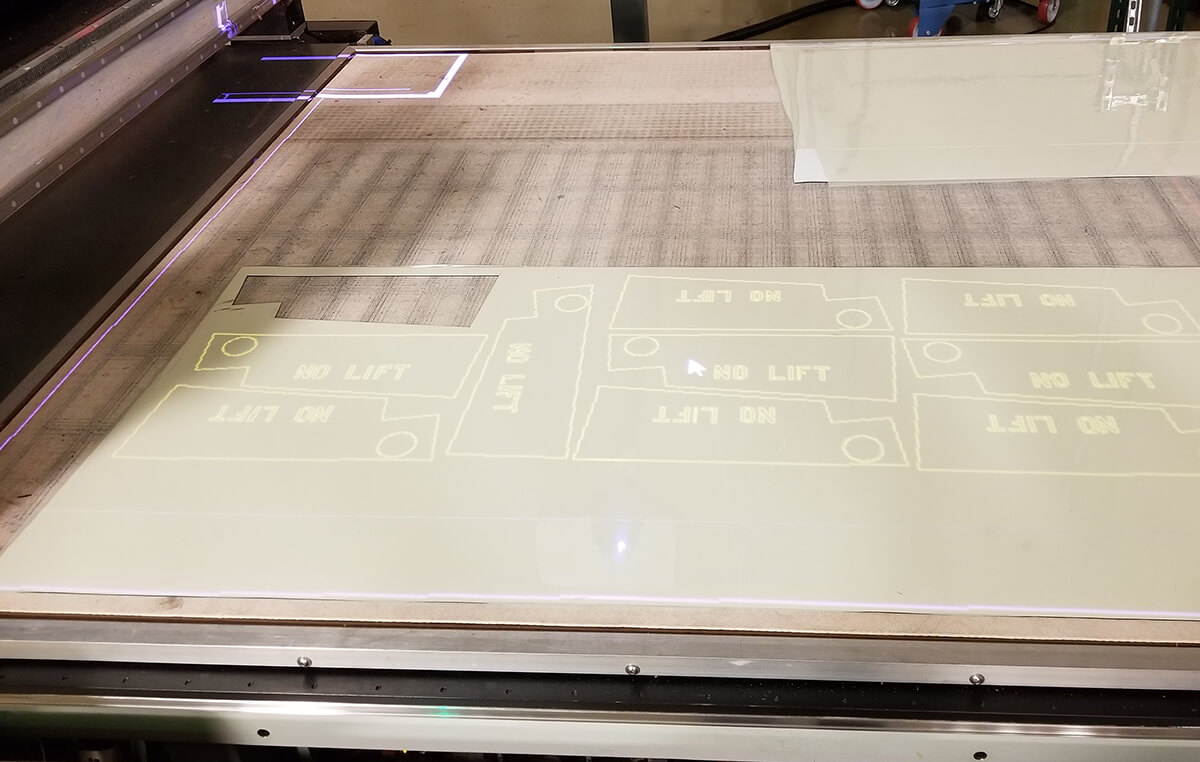 Applied as a wet spray, the process cures in relatively low temperature oven. Given that this coating is usually applied over a very large area at a time, conventional masking processes may be inefficient from both a time and material standpoint. In working with a defense contract manufacturer, CFS routinely provides magnetic masking for CARC processes.
Made from 0.062" thick magnet with a white vinyl laminated to one side, we create die cuts using our Atom Flash dieless knife tables. These die cuts can replace the need for large sheets of one-use polyester tape for flat, ferrous metal masking. Because the magnet is reusable and easy to apply and remove, magnetic die cuts can lower the overall masking costs.
Are you a Certified CARC applicator? Contact CFS today for help with your most complex masking issues!