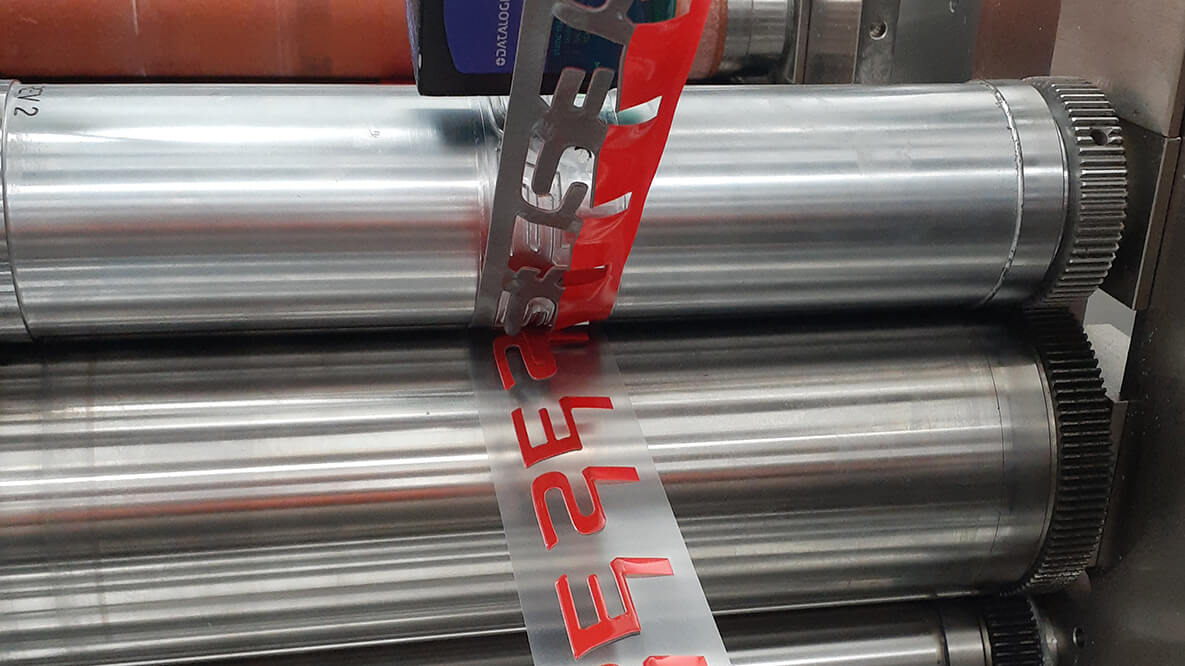 As a 3M Preferred Converter, CFS has the opportunity to work on very challenging projects which require an extensive knowledge of the intricacies and eccentricities of die cutting VHB and high-performance foam tapes. The properties of these tapes which make them desirable for badge/emblem attachment also make them more difficult to work with than traditional tapes. Our Delta ModTech features advanced technologies making these complex projects possible.
Double-sided pressure-sensitive adhesives like film or foam tapes are extremely popular among vehicle emblem adhesives. Contrary to the stigma of tape as a "temporary" adhesive, double-sided automotive tapes can be strong enough to outlast the useful life of the vehicle, even in harsh weather conditions. Many automakers have turned to viscoelastic adhesives to replace mechanical fasteners increasing rigidity and strength with less weight and better aesthetics. The "visco" allows the adhesive to flow into the irregular portions of a surface to form a strong bond. The "elastic" gives the tape ability to absorb dynamic loads. It also accommodates the differential expansion between surfaces and distributes the load over the broadest area.
CFS works with manufacturers and 3M specialists to select the best adhesive for the project. For a current project, PX5008 was chosen for emblem attachment. 3M™ Acrylic Foam Tape PX5008 is designed for attaching exterior automotive trim to painted surfaces, without the time and expense of adhesion promoters. It features the same adhesive on both sides of the tape for primerless application to LSE and MSE substrates and paint. A .80mm acrylic foam core is designed for robust performance even to complex contours and difficult automotive paint surfaces.
CFS converts this tape into die cuts - a multi-step process requiring the technology provided by our Delta ModTech rotary press.
Step 1: Pre-slit rolls of tape are kiss cut to the 3M liner creating a non-adhesive tab that will later be used for placement and easy liner removal.

Step 2 (not shown): A clear poly liner is laminated to exposed adhesive surface.

Step 3: The desired final shape is die cut through the 3M liner and adhesive, leaving the poly liner untouched. Note the camera which provides instant feedback to the computer driven servos, keeping the tape in perfect alignment with die placement.

Step 4: Another servo driven motor controls the perforation tool which will allow for each individual die cut to be torn off by the end user.

Step 5 (not shown): Final product is spooled and rewound for packaging.
Are you a manufacturing engineer that needs help with a complex project needing an adhesive solution?
Drop us a note or give us a call – we are here to help!