Automated Flatbed Die Cutting
Automated flatbed die cutting is an excellent choice for finished products exceeding 13" in diameter or for thicker gasket materials not suited for a rotary press. The output of the Preco flatbed die cutting machine is up to 10x faster than traditional methods fpr these materials and can hold extreme precision to +/- 0.005".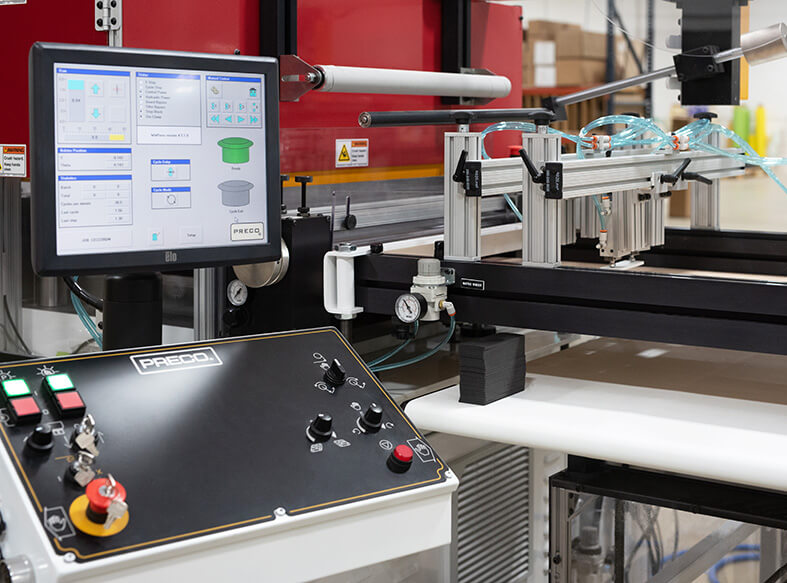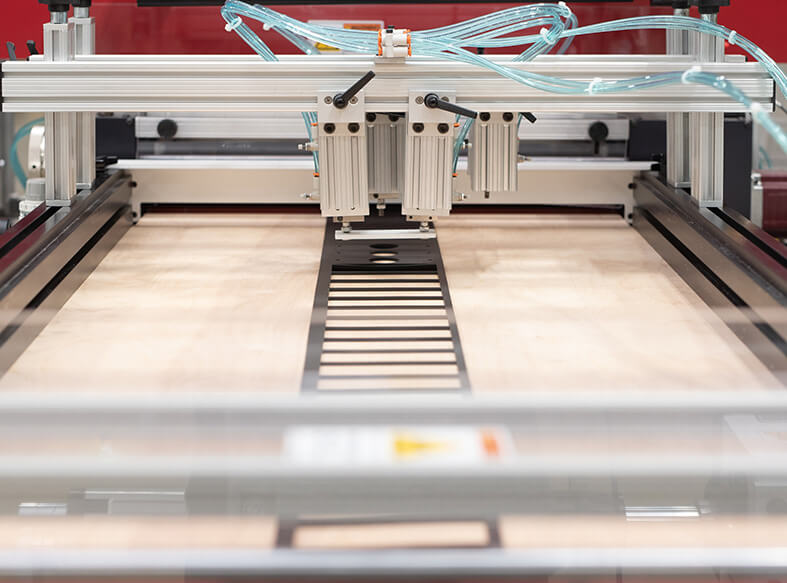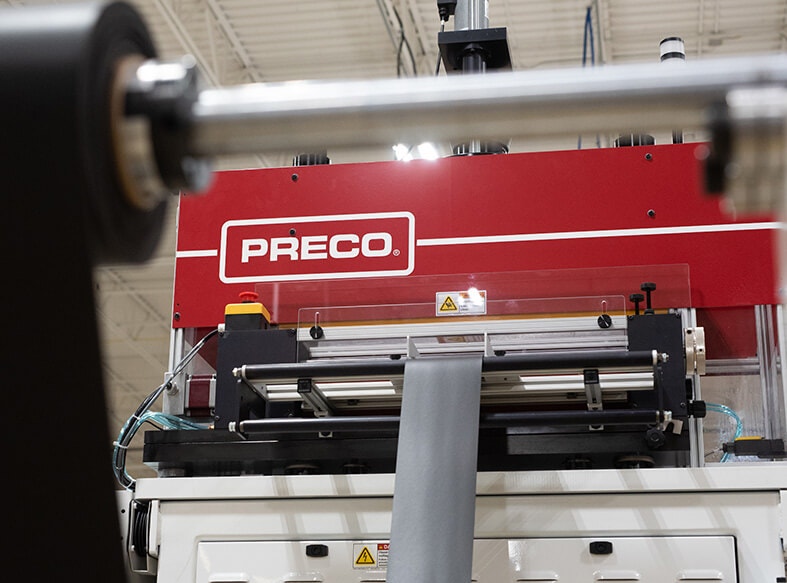 Flatbed Cutting Services from CFS
Flatbed die cutting is a specialized type of steel rule die cutting. CFS uses a Preco hydraulic automatic press with steel rule dies to perform automated flatbed die cutting services. This process adds high speed capacity for parts that are too large to run on a rotary press or for higher volumes than are economical for steel rule punching or our digital/dieless knife cutting machines. Flatbed die presses allow for very high precision cuts on materials over 1/8" thick – especially when paired with matched metal (male/female) dies.
A variety of materials can be converted using flatbed die-cutting services. Examples of materials that we can convert include industrial adhesive tapes, silicone rubbers and sponge, EPDM, RN-8011, fish paper, Nomex, chipboard, VHB tapes, cork and cork/rubber, Poron and plastics. Products manufactured by CFS using flatbed die cutting include thermal pads for housing gaskets, LED lighting, flywheel masking and vibration control spacers.
For more information on our flatbed die cutting services from CFS or to speak with one of our knowledgeable professionals please feel free to Contact Us or complete our online Request A Quote form.