Precision die cutting is the process of converting sheets or rolls of non-metallic materials into finished product with extreme accuracy. CFS utilizes advanced technologies to tackle high volume, tight tolerance jobs often found in the electronics and medical industries. Our ISO 7, Class 10,000 clean room manufacturing facilities include a Delta ModTech precision rotary die cutting machine fitted with an inline inkjet printer capable of
variable data and barcode printing
.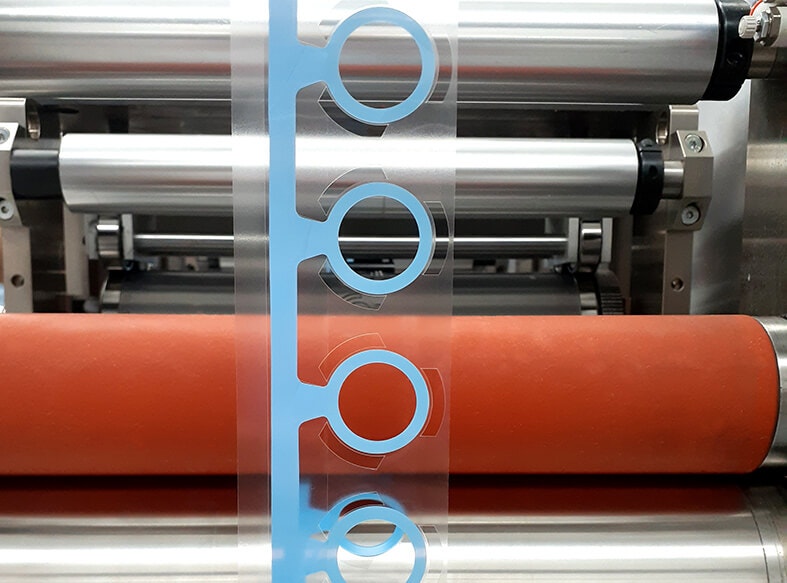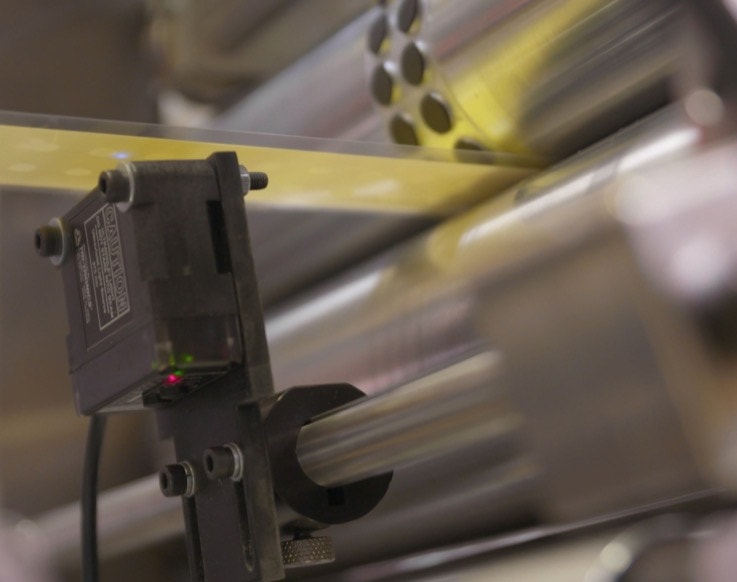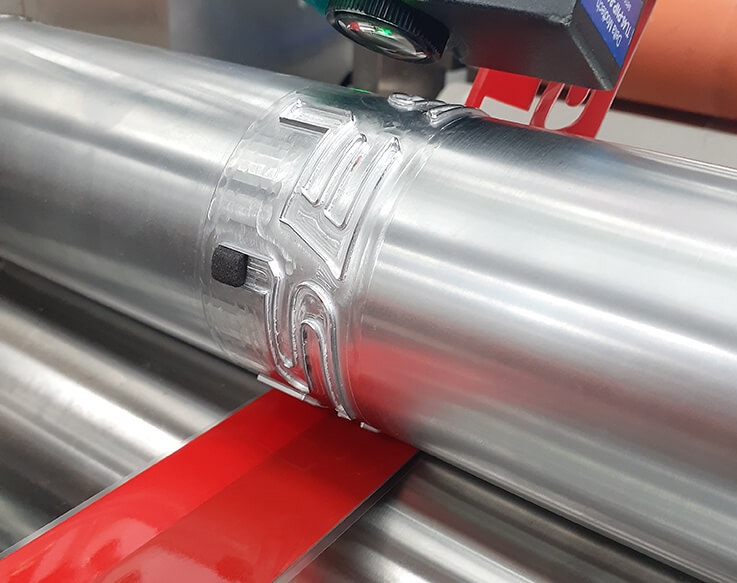 Precision Die Cutting Services from CFS
CFS can achieve tolerances as tight as +/- 0.002" when utilizing our laser rotary die cutting machine. We have a number of state of the art technologies that can achieve tolerances of +/-0.005" including our Delta ModTech precision rotary presses, the Preco automated flatbed die cutting machine and our digital/dieless knife cutting machines. Each process has specific advantages - dictated by volume, tolerance and material type. CFS has product and design engineers on site to make sure the best process is utilized.
What makes a Delta Crusader the premier choice for custom converting?
Die cuts can only be as precise as the equipment that makes them. Since there is a separate servo motor at each station, the die cut modules can be adjusted independently of each other, allowing the cut to be changed quickly. This allows the machine to make precise cuts even when the eyemarks are inconsistent.
Individual servo controls at each die station also allow for another critical factor in web converting - precise tension control. Each die, nip or print station can be set at a different speed ratio to allow you to create tension zones with the press of a button. The PCAM (Position Cam) causes the axis to travel at different speeds throughout its rotation. PCAMing is used to make different length parts (longer or shorter) with the same tooling.
Complex and tight tolerance die cut parts require exceptional registration. The registration software is unparalleled in its ability to make corrections from incoming eyemarks to put the cut in precisely the right place automatically. Experience has proven that using both sensors and vision to register multiple die cuts provides high accuracy. Sensors are used to obtain the required speed to register each part allowing continual feedback.
State of the art technology offers precision die cutting for web widths up to 13" with tight tolerances as small as 00 microns. Precision die cutting converting services include:
Kiss Cutting
Sheeting
Butt Cuts
Split liner
Perforating
Pull Tabs
Zoned Adhesive
Island Placement
Kitting
Multi-layer laminations
As a 3M™ Preferred Converter, we have access to their full line of medical and industrial tapes. For more information on our precision die cutting services or to speak with one of our knowledgeable professionals please feel free to Contact Us or complete our online Request A Quote form.