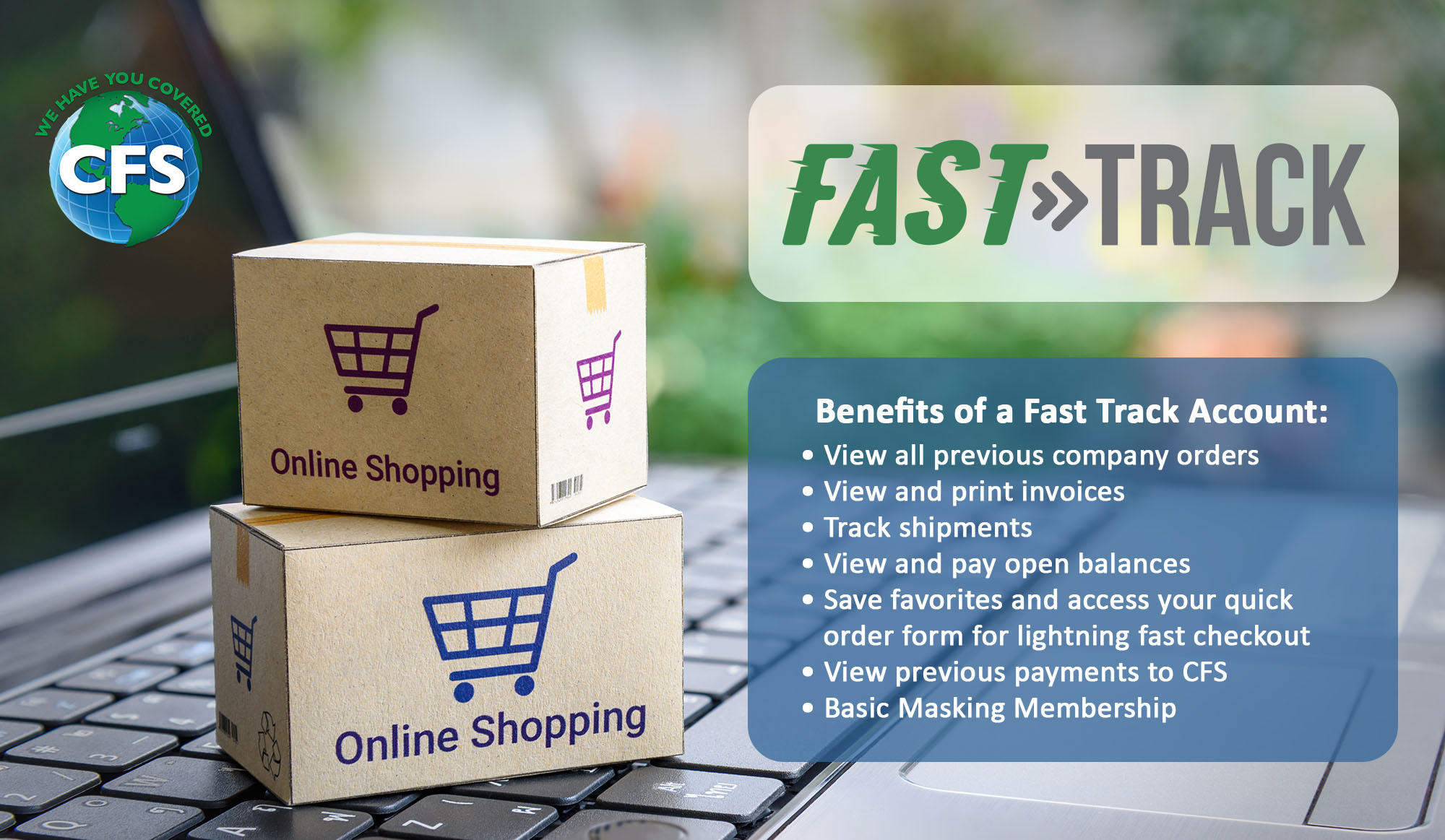 Our customers love the convenience of having 24/7 access to their account at CFS. Orders can be placed when it's convenient for YOU and are processed within 1 business day. A Fast Track account is an extension of your in-house account. While you can certainly order online with CFS as a guest, getting set up with a Fast Track account has many advantages and it is FREE to our customers:
Order on Account – CFS customers that have terms may place their orders with us online using the same terms as if a PO was submitted with a representative directly.
View Negotiated Pricing – For our customers with deviated pricing, your Fast Track account will automatically have that linked online for all standard CFS products. Custom molded and die-cut parts can also be loaded to your private digital catalog of products for re-ordering along with any tiered/volume pricing.
Access Tax Exemptions – If your company has submitted exempt status for taxes, utilizing your Fast Track account allows you to place an order using that exemption.
Track Orders – When you log in, you can see tracking information for all orders in the past 12 months.
See Invoices and Payments – Within your Fast Track Account is your invoice history – view or print for your convenience! You also have visibility into payment history and current balances.
Set Up Favorites – By adding products to your Favorites list, you can re-order quickly and conveniently. You can also add any corresponding internal SKU numbers to each product in your account.
Basic Masking Membership – Now included in a Fast Track account is access to customized tools in our customer portal. Our cross-reference search will assist you in finding CFS parts that are equivalent to masking products from other manufacturers. The Masking Tool finder is an excellent resource to find the proper plug type and size for a specific application.
Getting set up is fast and easy. Any representative at CFS can assist you in coordinating account access – just give us a call or drop us an email. Additionally, our staff are available through chat during regular business hours and can walk you through the process if you want to do it yourself.