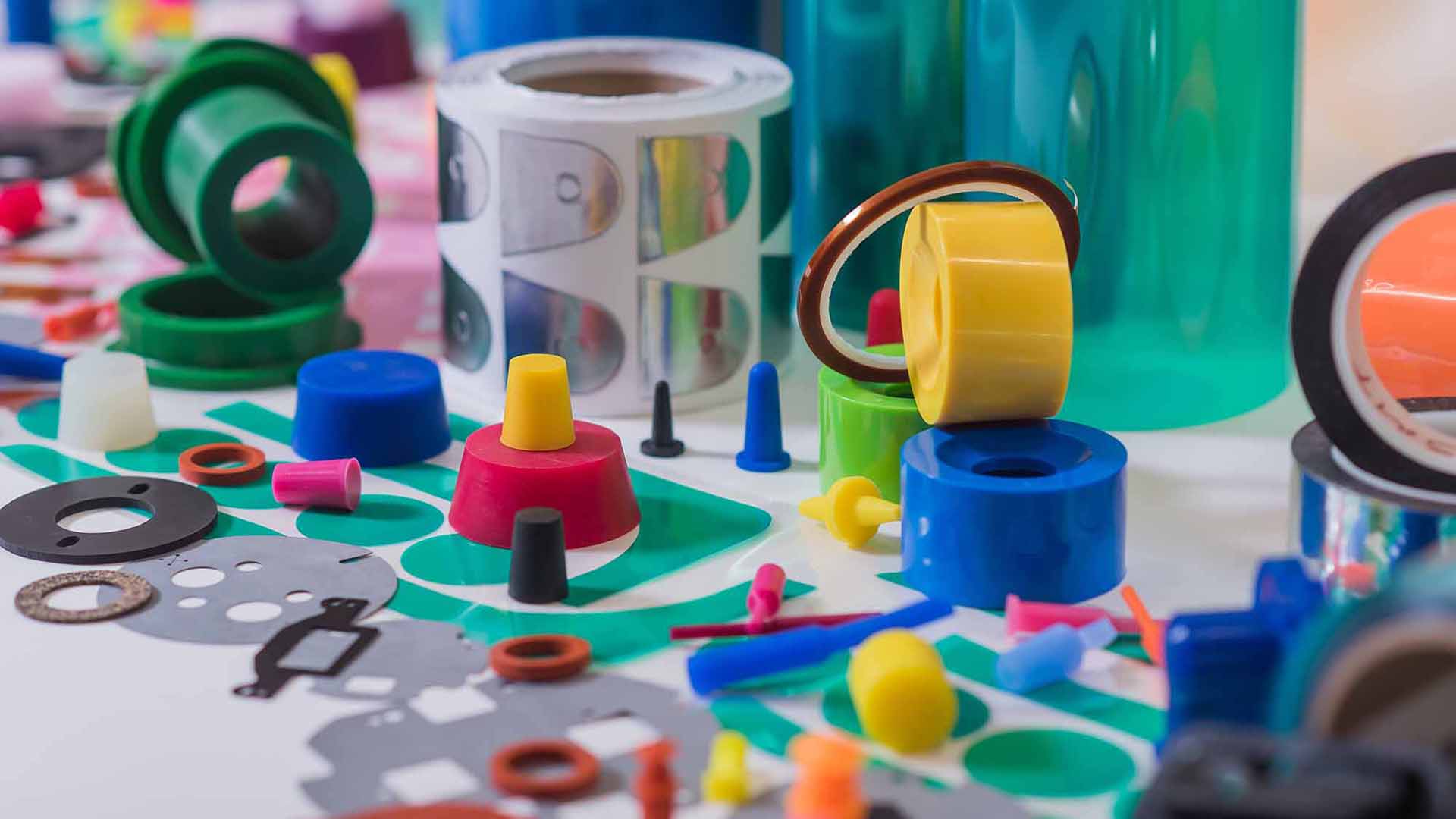 Below is an excerpt from a featured article written for pfonline.com. Read the entire editorial HERE.
What differentiates CFS as a masking products supplier is the extent to which work with finishers on finding solutions to process problems. Masks generally fail due to inappropriate application, poor sizing or excessive wear. For these cases the solution is often simply finding a better standard product for the job. But there are other cases where solving a root masking problem requires developing a custom solution. In either case it requires broad knowledge about masking products, available materials and finishing processes. The CFS engineering group has a great deal of experience in these areas and the company is a 3M Preferred Converter.
CFS's vented plug solves the problem of plug blowout when masking openings to large cavities.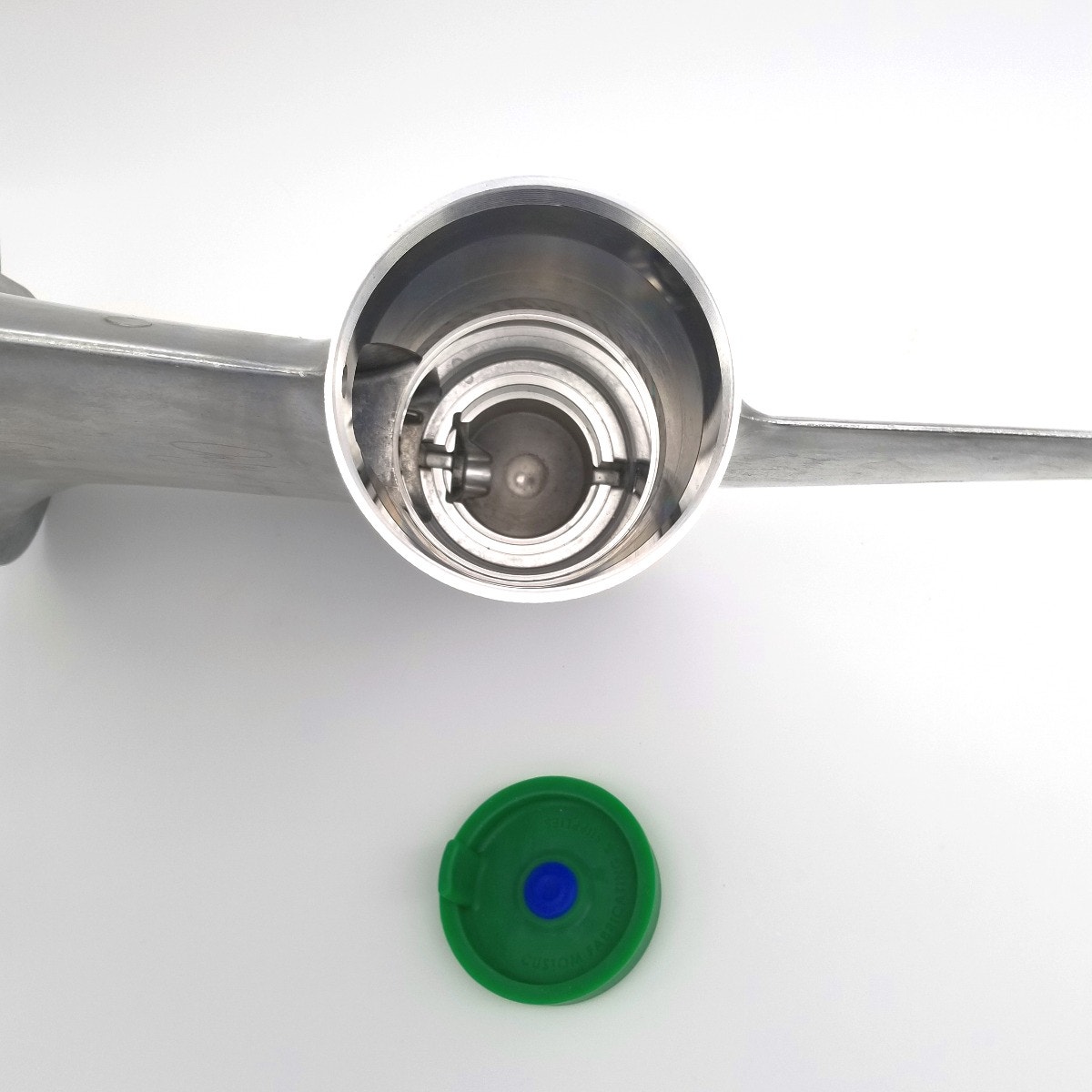 Some of CFS's custom development projects end up becoming standard products which can solve problems in other industries or applications. A good example is CFS's patent-pending vented masking plug which was developed for an engine manufacturer to mask engine housing openings. Large cavities like this can create process-induced high-pressure air pockets that can easily blow out a plug or cap. The customer's existing method was to use a plug with an expanding rubber seal to deal with the air pressure problem. But the plug had a 30% failure rate and had to be replaced on a monthly basis.
Preventing this problem requires that the plug be vented. The do-it-your-self approach is to cut a slit in a cap or plug to act as a vent, but that can lead to other kinds of failures commonly found during wash cycles or submersion processes like e-coat and plating where fluid runs into the cavity. CFS developed a better solution, a patent-pending two-piece plug that acts as a one-way vent. The inner part of the plug contains the vent that allows air to escape as needed while keeping all wash and coating out. The outer part of the design works like a standard plug and can be custom-made to plug or cap openings of any size or shape.
As for the engine manufacturer, the vented plug reduced installation time by 75%, saved 50% on masking costs and extended the life expectancy of the mask.
The hex head threaded plug is much easier to install correctly and reduces operator fatigue.
In another application the problem wasn't so much about the effectiveness of the masking product as it was about operators' ability to install it properly on a consistent basis for an electrocoat line. According to CFS co-founder and Vice Present Henry Asik, the customer was using a combination silicone plug with a coarse thread on one end and fine thread on the other. It was easy to install backwards, and because they use a lot of these plugs operator fatigue was an issue. For this case, CFS designed a special plug with the correct thread on one side and a hex head on the other so the plug can be installed with power tools. The new plugs, which have a patent pending, enable quick, fool-proof installation and are much easier on the operators. CFS even found ergonomically designed installation tools for the customer to reduce the risk of repetitive motion injuries.
Ongoing Customer Support
What Asik thinks is most important about CFS's custom development and manufacturing capabilities are the relationships they have developed with customers over time. He and a partner founded CFS in the early 2000s and have applied their problem-solving strategy from the very start. Still family owned and operated, the company has enjoyed exceptional stability over time with key employees working with individual customers for years, gaining a high degree of familiarity with the customers' processes along the way.
At the outset of this story it was mentioned that many people know CFS as a standard masking products supplier, which may seem at odds with their emphasis on custom products. But even here the company pays great attention to the customer experience with an e-commerce website designed to make the ordering process quick and simple. It includes online account "Fast Track" access where buyers can save their regularly purchased items for easy reorder, access negotiated terms, see order tracking and view invoices and payments.
Their website also offers a unique set of tools to their customers through a masking membership. Their online member portal offers two levels of membership. The free Basic Membership, which is incorporated into the Fast Track account, includes a cross reference tool to find similar CFS products to other brands, a masking tool finder to identify appropriate products for a given application, and a reorder function for standard or custom products.
It's great when a standard off-the-shelf masking product does the job. They are inexpensive and readily available. But when you need something more, be it application support or a truly customized solution, it pays to work with professionals who can help solve your toughest masking problems.