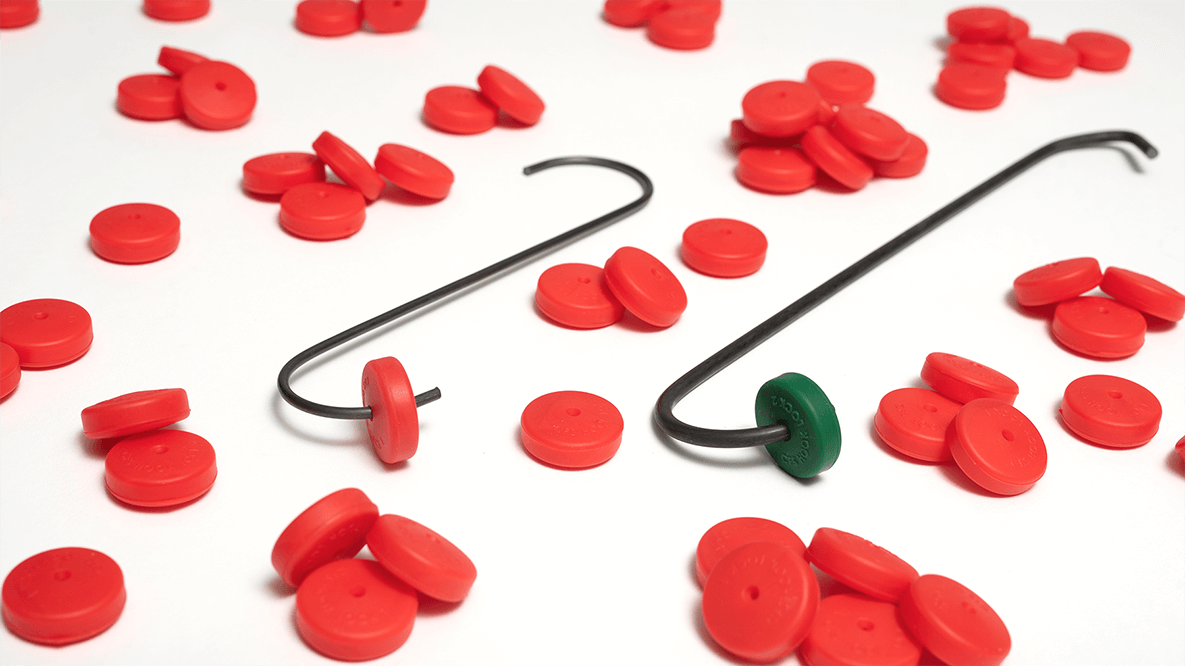 Powder and electro-coating small parts can be tricky. Since each part must be individually hung for full coverage and grounding, parts can easily be pushed off during a wash cycle or floated off during immersion. A customer came to us for solutions when they were averaging $10,000 a month in parts lost to the bottom of their e-coat tank.
Until now there was not an elegant solution for securing parts without affecting coverage and grounding. CFS created the answer with the patent pending Hook Lock. Designed to fit over the end of the hook, it prevents part loss. This is also a very important safety feature, preventing parts from falling off automated overhead paint lines onto unsuspecting employees below.
Made from high temperature silicone, they can be re-used many times. Currently stocked for round wire diameters 0f 0.062" - 0.180", other sizes are available on request. Color coded for easy identification, they are available for round and square hook profiles. These hook locks are suitable for use on most paint hooks types including standard S, C and V, jam hooks, spring hooks, snap hooks, crossbar hooks or any other hanging hook systems where part loss is a concern. These are made in the USA at CFS headquarters in Franklin, WI! Order online today!