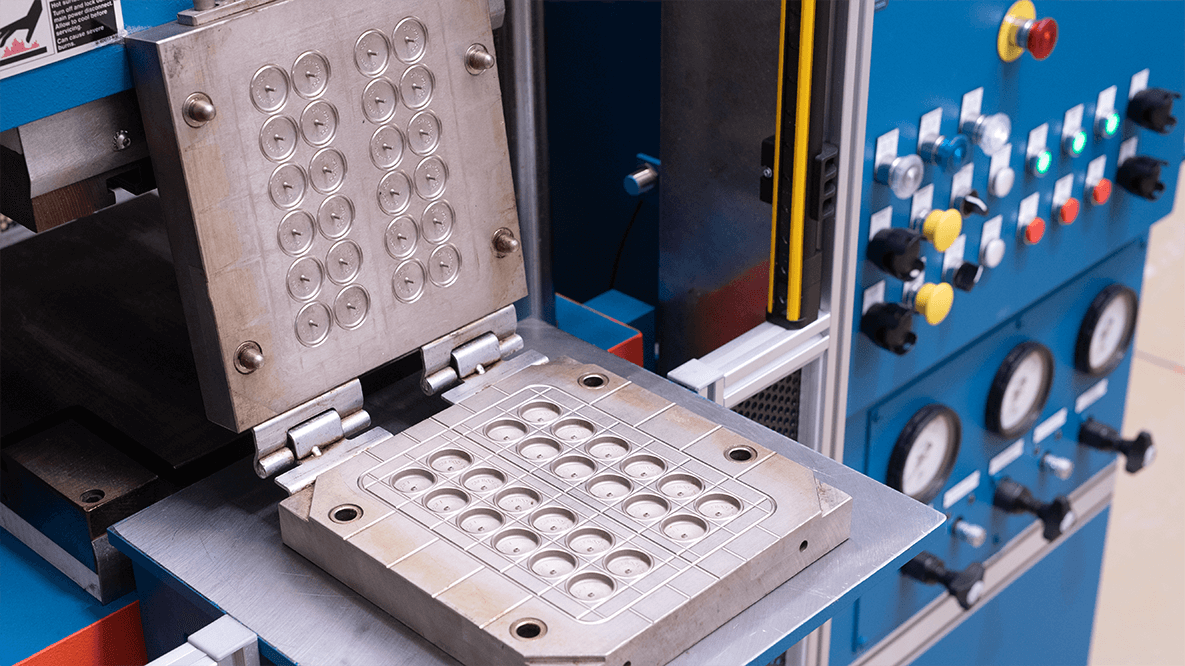 Christmas 2022 brought the final production machine to the floor of the Custom Fabricating & Supplies expansion (CFS, Franklin, WI) – a 50 ton compression/transfer molding press. "The past 3 years have highlighted many challenges in the supply chain. The number of requests for in-house custom silicone molding has skyrocketed. We listened", commented Henry Asik, VP of CFS. This 50 ton press will be available for custom projects for customers who require US silicone molding services and shorter lead times. "We have space for additional molding machines which we expect to bring on-line in the next 12-18 months," continued Henry.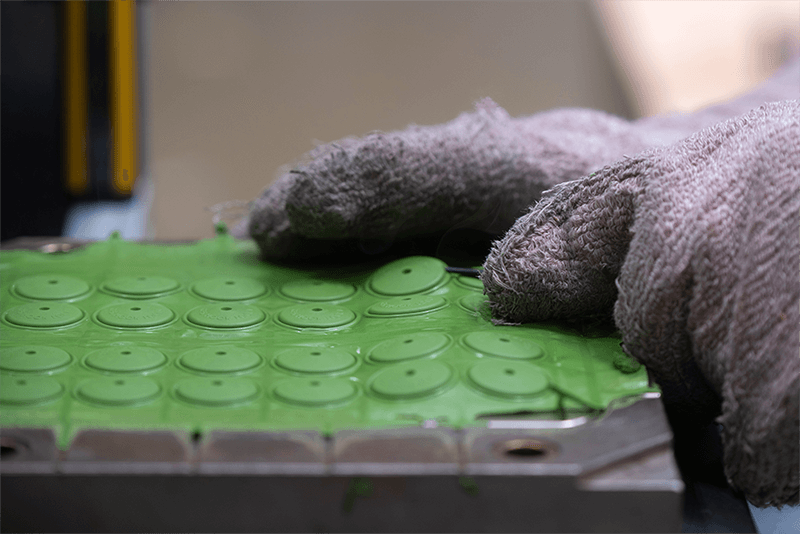 The first products we are molding in-house are our patent pending Hook Locks. Fitting over the end of a coating hook, they prevents part loss during cleaning and immersion cycles. Doubling as a safety feature, it helps in preventing parts from falling off automated overhead paint lines onto unsuspecting employees below. Designed from high temperature silicone, they can be re-used many times. Currently stocked for wire diameters of 0.062"- 0.180", other sizes are available on request. These hook locks are suitable for use on most paint hooks types including standard S, C and V, jam hooks, spring hooks, snap hooks, crossbar hooks or any other hanging hook systems where part loss is a concern.
"We look forward to hosting an open house in early summer. We will be opening our doors to our customers, vendors, suppliers for tours and demonstrations. Watch our social media platforms for more information as we get into spring," concluded Henry.