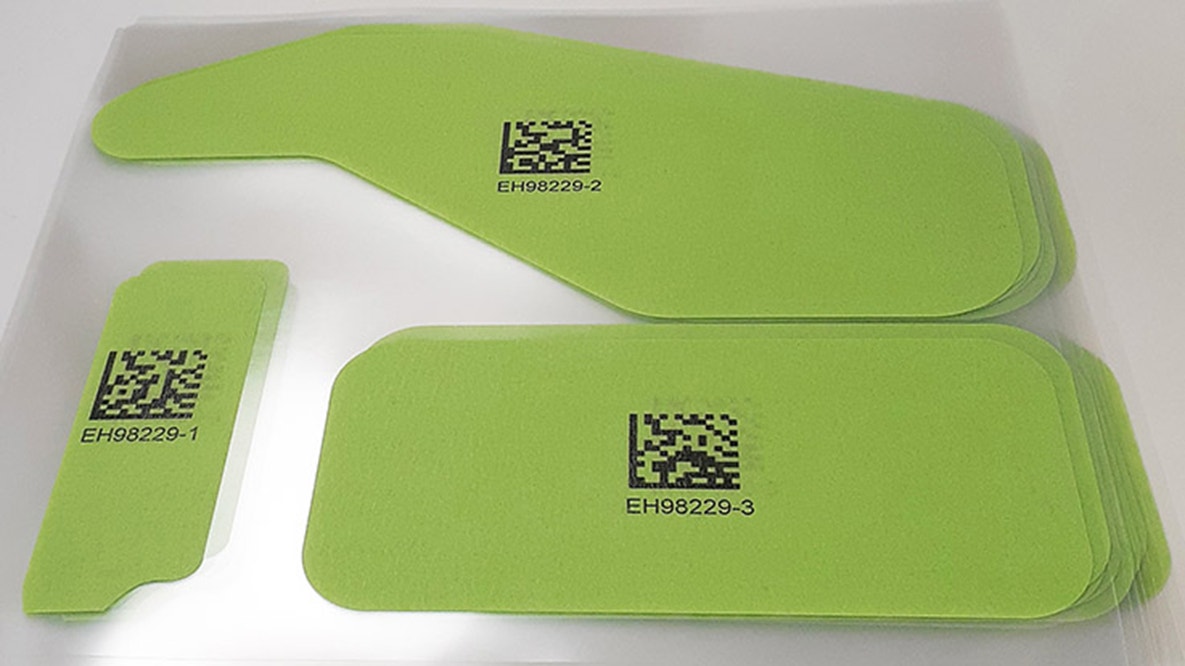 A large equipment manufacturer was struggling to trace masking issues through their paint line. They asked CFS if we would be able to produce kit die cuts with QR codes that could be scanned at each step in the paint process. With our new Domino printer installed on the Delta Modtech - this was not an issue!
For this die cut 3M 401+ Crepe tape was used. First step is to print the QR codes on the tape. Next, the tape runs though the rotary die where it is cut and laminated to the clear liner in one step then the liner is through cut to product sheets. The Delta has the ability to stack those individual sheeted die cut kits in pre-set quantities for easy and accurate packaging.
Read more about variable data printing HERE.