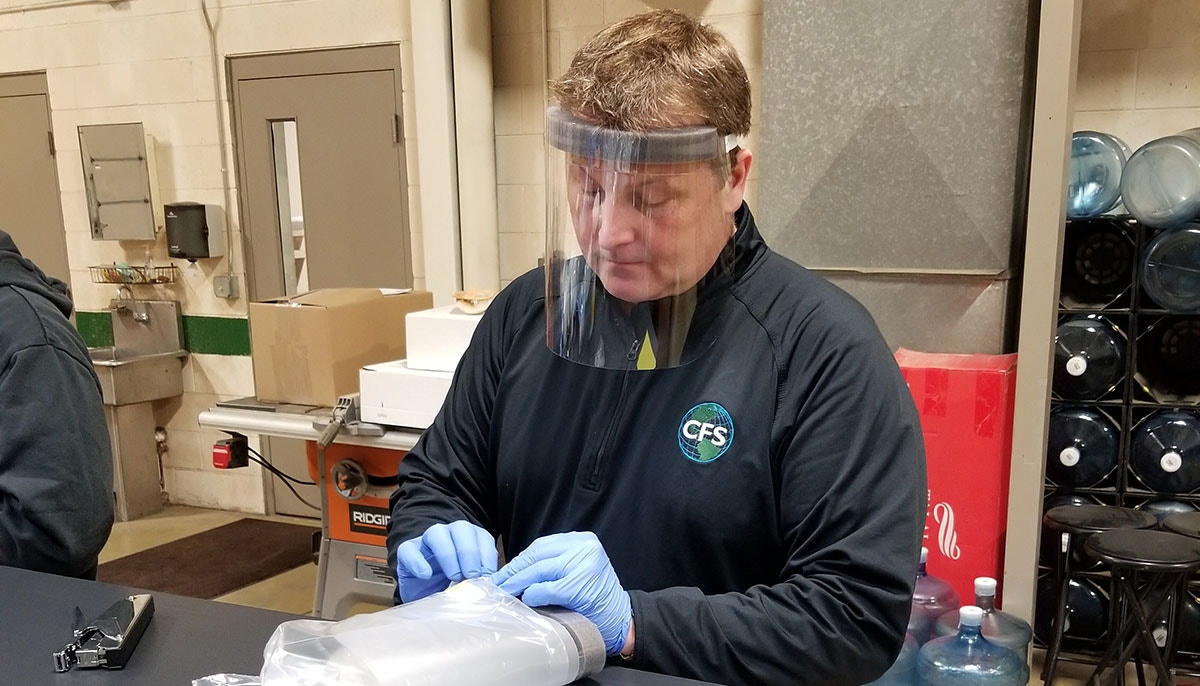 Long known for our ability to convert non-metallic materials, producing the materials for the shields is not out of the ordinary. On any given day you can find foam being cut on our flash machines or plastic sheeting being punched or die-cut. However, this project holds special significance. As the PPE shortage became apparent, CFS decided to step up and help.
"We felt an intense desire to give back," commented Henry Asik, VP of CFS. He describes how producing masks and donating them to our local hospitals was the most immediate way he felt CFS could help our community.
In a matter of a few days, the design was created and approved. Raw materials including the shielding plastic, foam, and elastic were procured and delivered. The die for cutting the plastic was ordered and material production began. The first 2,000 were ready to be delivered approximately 10 days from initial discussions internally. Assembly work will continue until all 16,000 shields have been completed. Local hospitals including Children's Hospital will benefit from the donations. Follow our progress on our Facebook page - https://tinyurl.com/spo5pvk
CFS has also had an intense interest in die-cutting the plastic for the shields themselves. We have the capacity to cut materials in house. Be sure to contact us for more information.