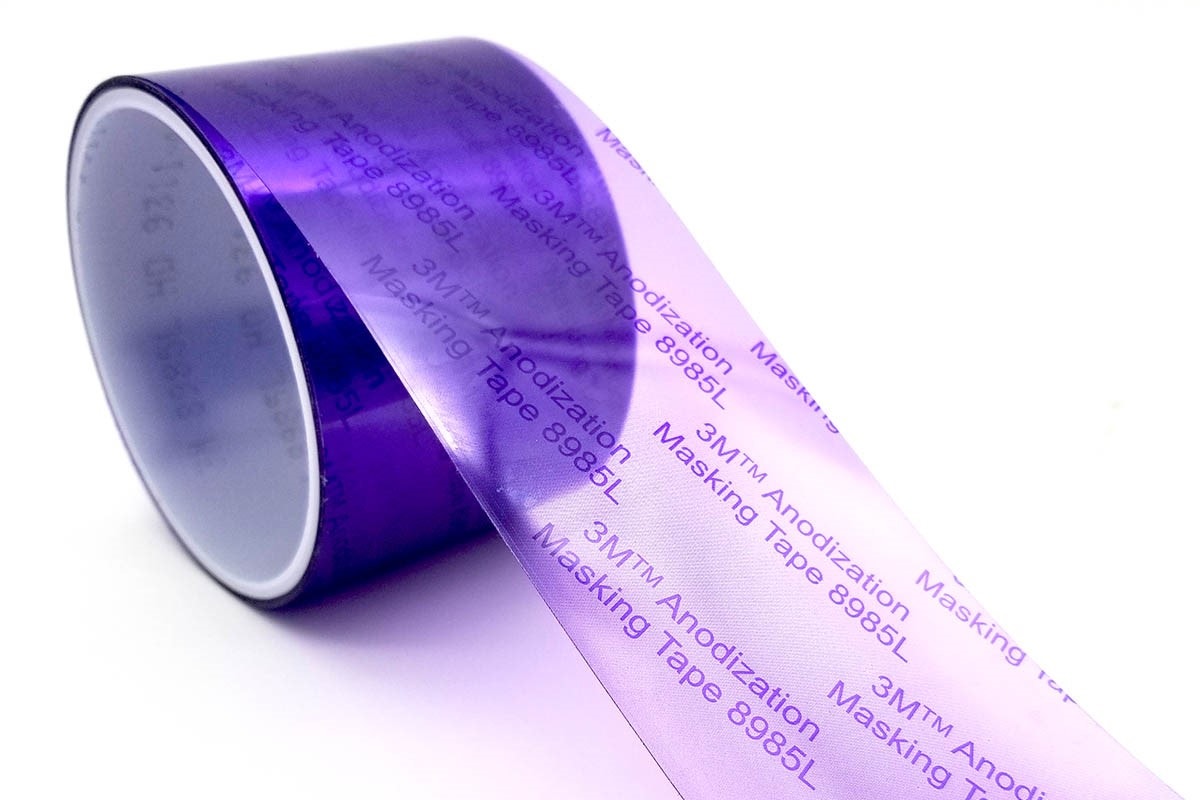 Chromic acid anodization (CAA) is the one of the oldest and most widely used processes in the aerospace and metal finishing industries. Type I Chromic Acid Anodizing is an electrochemical process that creates a thin aluminum oxide film by rapidly controlling the oxidation of an aluminum surface. The resulting aluminum oxide film is electrically non-conductive. CAA produces a thinner film than Type II and Type III Anodizing (hard coat) and produces enhanced drawing and forming characteristics and is often is used for flight-critical aluminum components that are subjected to high stresses.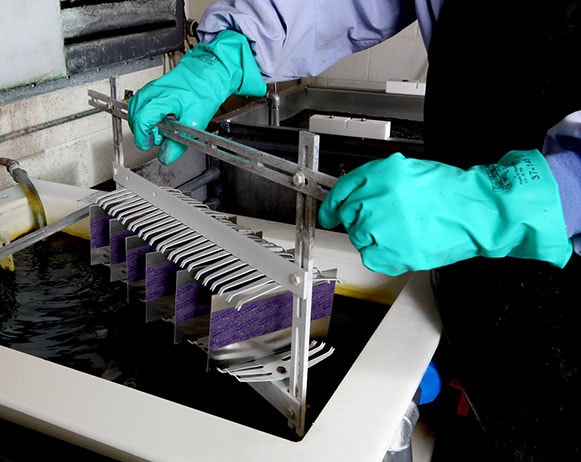 It is common that some areas of the product need to be masked to prevent anodizing. Tape is the easiest type of masking to apply. However, pressure sensitive adhesive tapes previously were ineffective masking selections for CAA. Most of the tapes either fell off or showed very high acid leakage of the CAA material under the edges of the tape.
Liquid masking has been the most effective existing solution for masking a part in a CAA process. While liquid maskants show satisfactory performance, the application process is lengthy (requiring up to 24 hours curing time before anodization) and messy. The use of liquid maskants is relatively expensive and less desirable compared to the use of a masking tape. Wax can also be an effective masking agent; however, it too is difficult to apply, remove and can become contaminated by the chromic acid.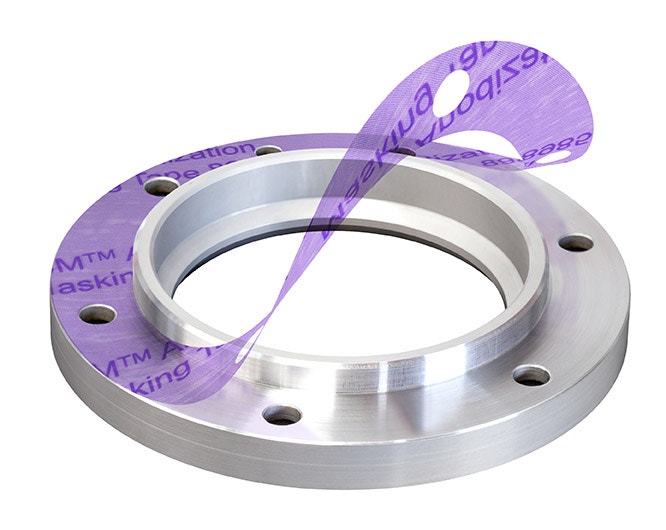 Enter 3M™ to the rescue. Their development and engineering team has created a tape specifically designed to withstand the harsh chemicals used during chromic acid anodizing replacing the complex, messy liquid masking and the unpleasant odors involved. It features a non-silicone rubber adhesive to minimize the risk of silicone contamination impacting downstream processes such as bonding or paint adhesion. Supplied on a liner, it can easily be die cut for faster masking – eliminating hand trimming.
The transparency of the tape makes it easy to position and can be applied in fewer steps. 8985L Anodizing Tape also eliminates the cure time of a liquid so that overall masking and de-masking can be accomplished up to five times faster*. Ease of application and clean, one-piece removal mean users could save up to 60%* on labor time and associated costs.
While it is possible for most companies to purchase and convert 3M™ products, only a few are selected by the 3M™ corporation as Preferred Converters. This designation recognizes elite converting companies that consistently exceeded others in quality, capabilities, experience and customer service. CFS is proud to be in this unique group.
CFS has the 3M™ 8985L Chromic Acid Anodizing Tape in stock and ready to sample. https://www.customfabricate.com/3m-8985-chromic-acid-anodizing-tape.html
Contact us today to see how a recognized 3M™ partner can help improve your final product performance, streamline your manufacturing process, reduce total costs and much more!
*Up to 5x faster and up to 60% reduction in labor time both based on 3M internal data.