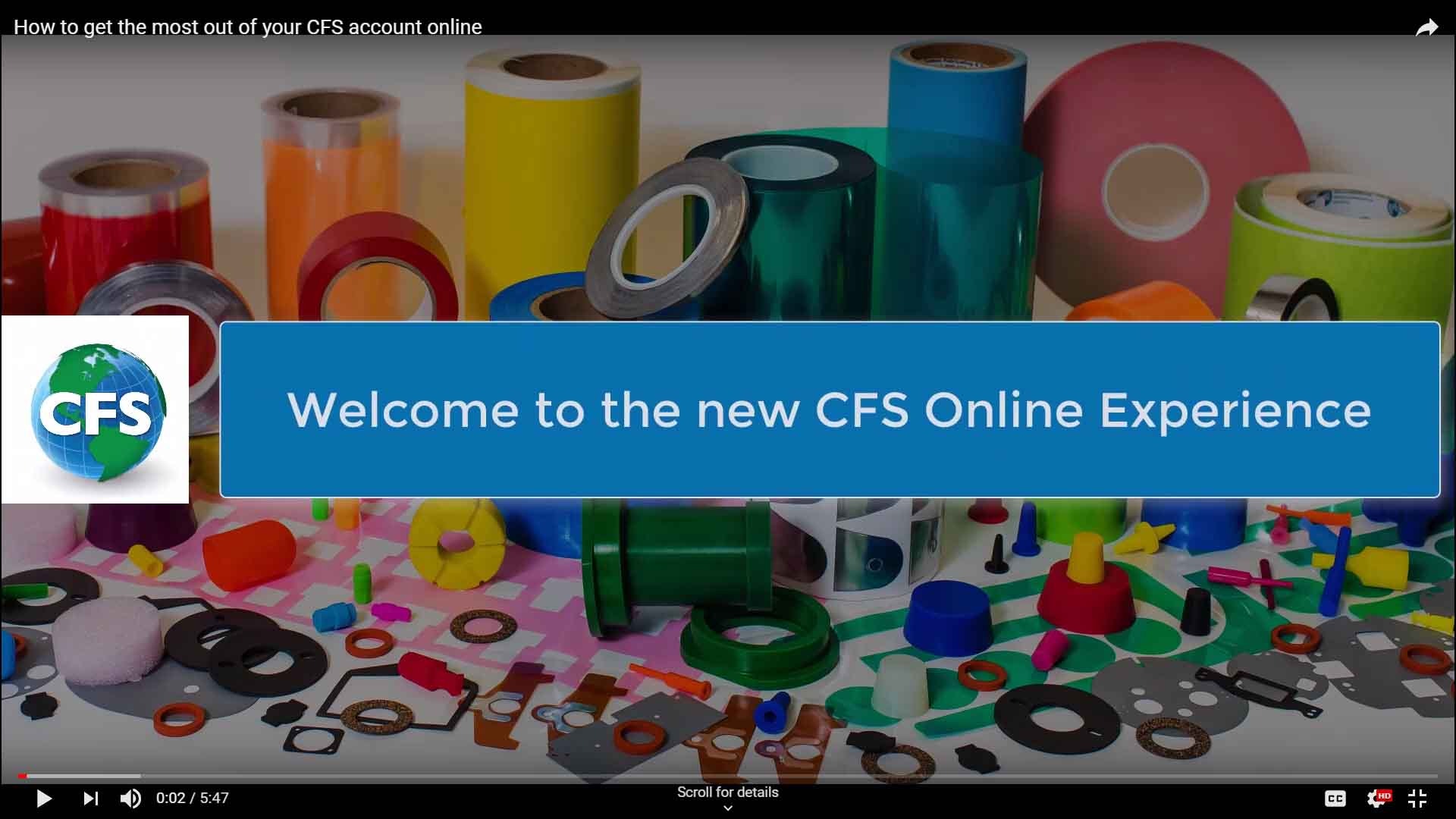 Custom Fabricating & Supplies, better known as "CFS", has announced the recent completion of their new e-Commerce website.  The site features a streamlined shopping experience, expanded customer account features and an industry leading member portal. Current CFS customers now have immediate access to previous orders, print invoices, online bill pay, instant shipment tracking, and re-ordering of custom CFS products.
The flagships of the new site are the tools contained within the portal. CFS Masking Members will have access to competitor part cross referencing, instant custom quotes for die cutting and rubber molded products and a masking tool finder. The cross reference allows a quick lookup of current part numbers against the corresponding CFS part. Generate instant estimates for die cuts, selecting from over 100 in-stock tapes, rubber and gasket materials. For custom rubber molding, an assortment of materials are available – quickly find price breaks for large quantity orders. Save these estimates to an account for future reference and CFS access. The third member-only benefit will walk you through selecting the correct masking product and size for your application. 
"In previous years CFS invested in cutting edge machinery to be at the forefront of the masking industry. 2018 was dedicated to making that same investment in online technology to improve our users' experiences. We have received rave reviews from our long-time online customers and are confident that the member portal will revolutionize how companies do business with us," commented Henry Asik, Vice President of CFS.
Watch a demo of the new web experience on our YouTube Channel: http://bit.ly/CFSYouTubePR